That means long-term thinking regarding the development up the company and a strict policy on the development and maintaining of know-how. This results in sustainable economic advantages, the resilience of the company and great job security for our employees. We respond to the environmental factor of sustainability in both our internal processes and our planning projects. We are guided by high standards concerning sustainability reporting (GRI) and sustainability assessment (Ecovadis).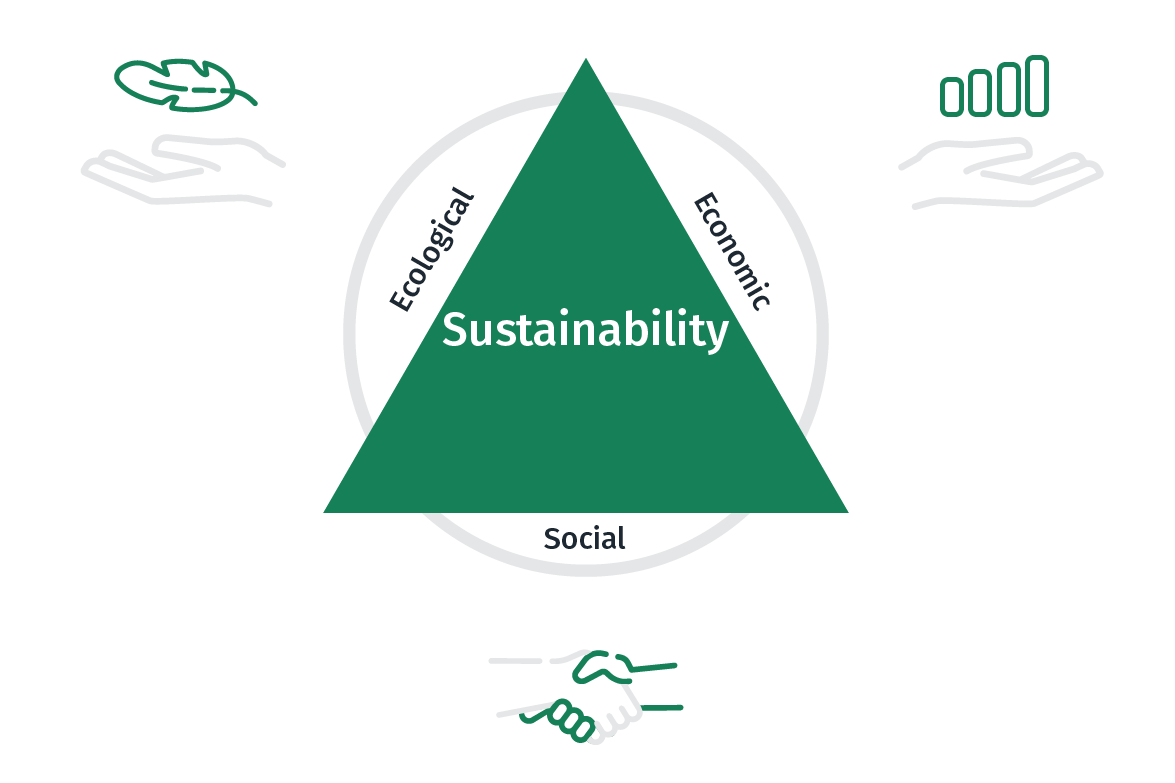 We have the greatest influence in external projects when we are able to plan process systems together with our industrial customers in which the consumption of energy and resources is kept as low as possible and innovative recycling technologies are used. We achieve these goals through continuous training and development on a theoretical basis and through our practical experience with new technologies. Our Sustainability Expert group, for example, focuses on green chemistry or energy-saving measures in all areas of industry.
At the same time, we are stepping up our activities in innovative projects, for example, the use of hydrogen as an energy storage medium, the recycling of plastic waste, and the recovery of solvents from waste streams. In this respect, we operate according to the principles of Green Chemistry, which means we are at the cutting edge of technology and beyond. This experience is of lasting benefit to the environment when improving systems or planning new ones – and therefore benefits our customers.
We make you more sustainable!
Sustainability Report 2021
Download: SUSTAINABILITY REPORT
Download: Sustainability Facts & Figures
Sustainability Report 2020
Download: SUSTAINABILITY REPORT
Download: Sustainability Facts & Figures
Daniel Sandholzer
Head of Corporate EHS & Sustainability