BDI-BioEnergy International GmbH, headquartered near Graz (AT), has been developing resource-conserving technologies for upgrading residual and waste products from industry and commerce since its foundation in 1996. The special plant manufacturer sets technological standards in the refinement of residual and waste materials with its specially developed multi-feedstock process. The customized biodiesel industrial plants from BDI-BioEnergy produce biodiesel from a wide range of raw materials that complies with the highest global standards.
VTU Engineering has been a reliable engineering partner for BDI-BioEnergy from the very beginning and has co-developed the RepCAT technology on behalf of, and in close cooperation with, BDI and supported its transfer to commercial scale. The patented process has already been used worldwide in plants to produce biodiesel.
From waste fats to high-quality biodiesel with RepCAT
The most difficult waste materials with a content of up to 99% of free fatty acids (FFA) can be processed into high-quality biodiesel with RepCAT. In contrast to conventional biodiesel processes, operating costs are drastically reduced through the use of an inexpensive and reusable catalyst. Another outstanding feature is the high flexibility of possible input materials: Waste oils and fats of different origin can be processed. The production of absolutely salt-free glycerin in distilled quality rounds off the unique advantages of the RepCAT process.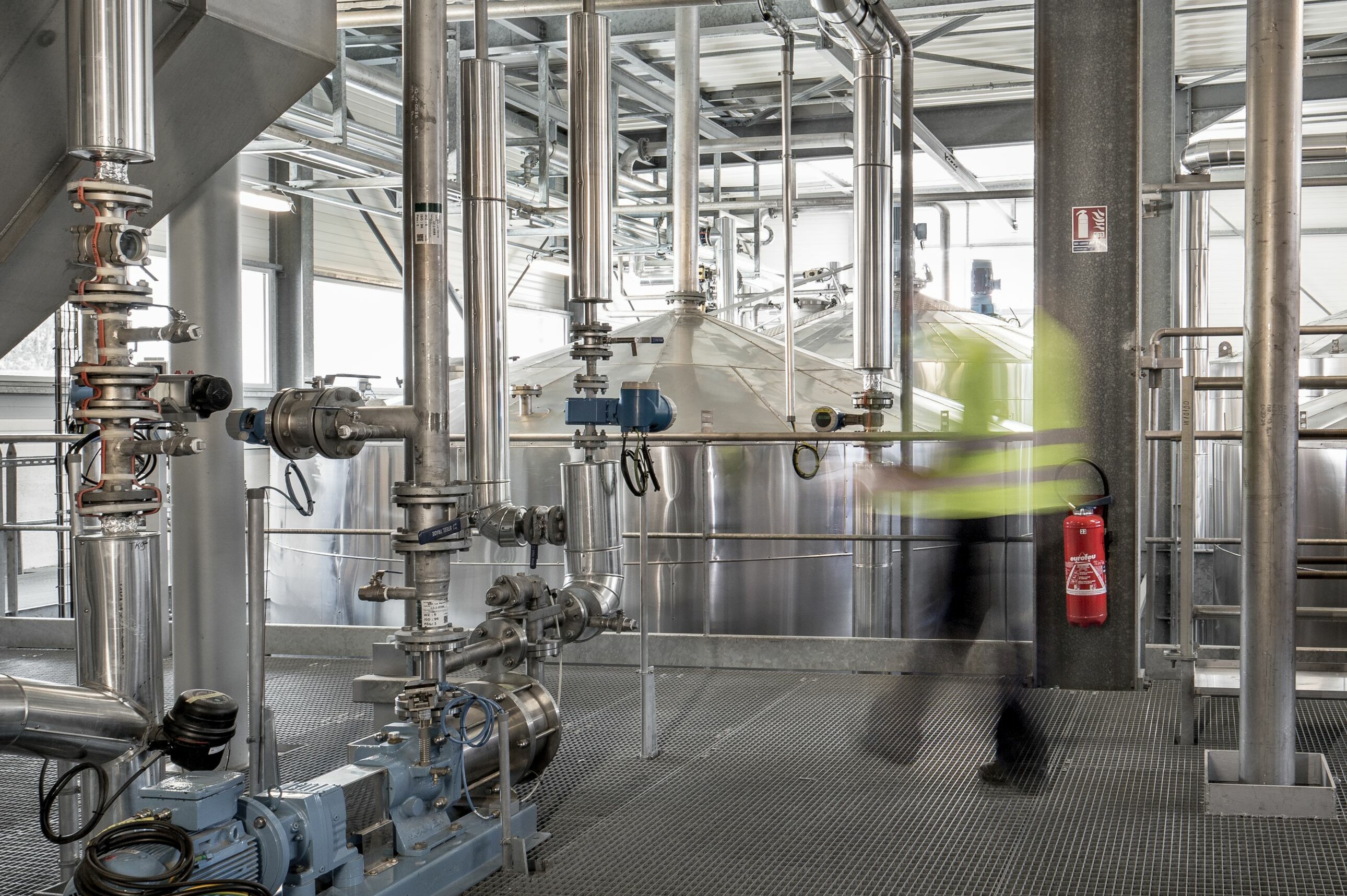 The core of the RepCAT process is a single-stage or twostage reactor system. With single-stage systems, the free fatty acid content in the starting material must not exceed 15%. With two-stage systems, this content can be up to 99%. The esterification and transesterification take place simultaneously in one process step at elevated temperature and pressure with the addition of the catalyst and methanol. The reaction products are separated after each stage. Excess methanol is processed and reused in the process. Main products and by-products are finally processed into the desired qualities through distillation.
Markus Dielacher, Managing Director bei BDI-BioEnergy
VTU's physical proximity and personal interaction as well as its superbly trained employees give us the opportunity to develop the best possible solutions for all our customers' special requirements. In addition, we are very proud that the chemistry between the people involved is also good beyond the purely professional cooperation. This makes working together much easier and I am looking forward to further good collaboration.
In use worldwide, currently planned for California's major cities
Since its first commercial application in Arnoldstein (AT) in 2008, other renowned international biodiesel producers have now opted for this outstanding process. At the end of 2017, BDI received a contract from Crimson Renewable Energy in California (US) to supply a multi-feedstock biodiesel plant for processing waste oils and fats from the Californian metropolitan regions into high-quality biodiesel – the first plant of this kind in the USA. Further preliminary projects to implement the RepCAT process in biodiesel plants have also been started. As a long-standing partner of BDI-BioEnergy, VTU Engineering supplies the basic engineering for the biodiesel plants based on the RepCAT technology. Plants that work with a similar high-pressure process have also been successfully planned and implemented as part of this cooperation. These are located for example in Hong Kong (HK), United Kingdom (UK), Spain (ES) and the Netherlands (NL) with a capacity of up to 100,000 tons per year.